Sweet Dixie Chicken,  a popular brunch spot in Long Beach, is the type of place that serves pricey plates in a trendy setting. A waffle and eggs will set you back $14.50. Scrambled Eggs will cost you $14.95.  And Chicken and Waffles will run you $15.95.
At prices like that, you would expect craft food of a pretty high quality.  But there is a dark, and dastardly secret that they don't want you to know about – A Fried Chicken Fraud scandal!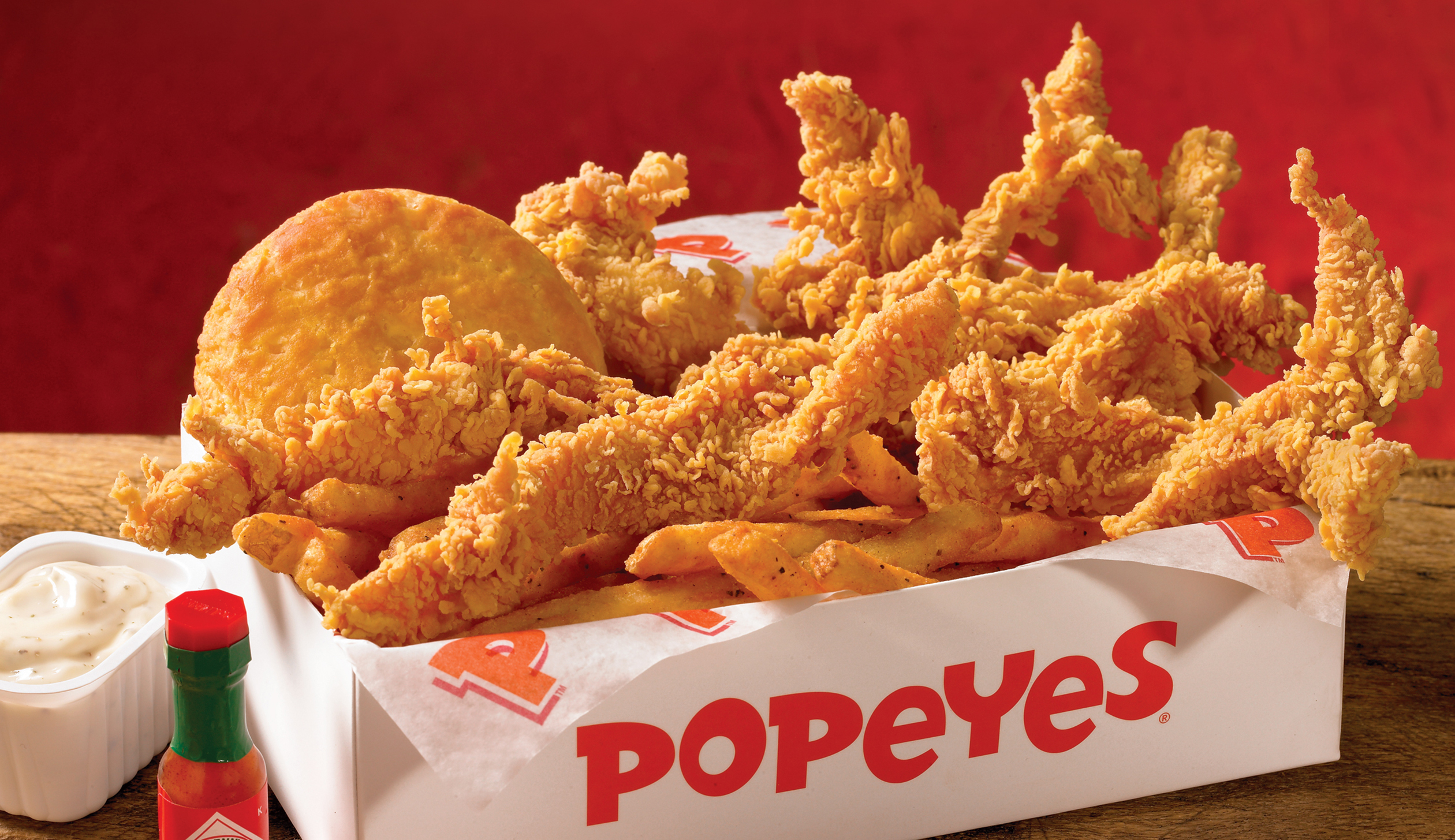 That's right.  Yelp user Tyler H was the first to report on the suspicious activity.    While he and his friends were waiting to be seated, he noticed workers bringing in several boxes of Popeyes Chicken.
At first, he thought that it was food for the workers in the back but later he decided to see if that was the case.  So he ordered the $16 chicken and waffles off the menu.  When it arrived he noticed that it tasted stale so he asked the waiter.  The waiter confirmed that they indeed serve popeyes chicken to their customers.  They just mark it up 300% or so.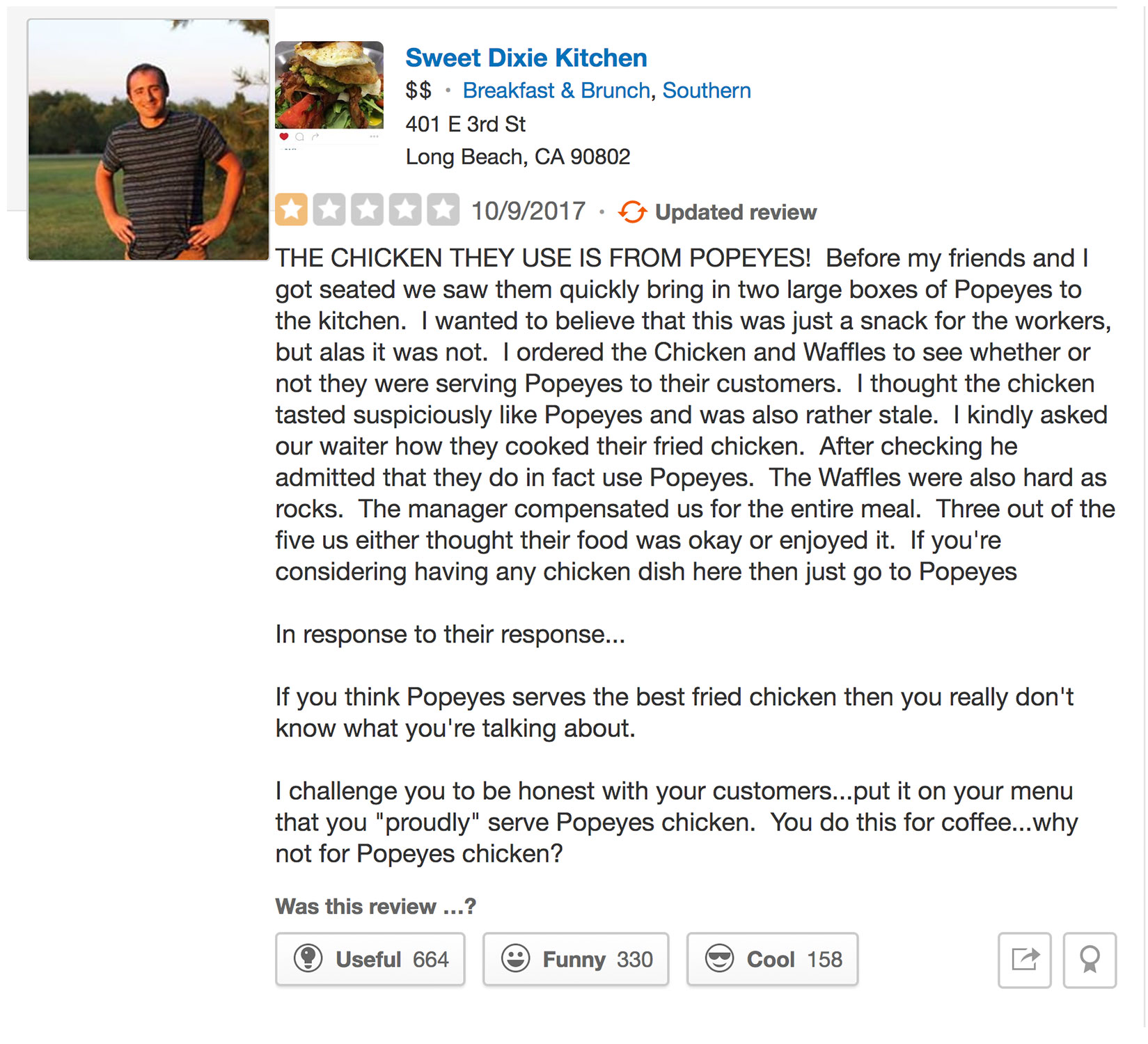 We Proudly Serve Popeyes
The owner of Sweet Dixie Chicken provided a pretty surprising response to the scandal, advising that they "Proudly Serve Popeyes" even though it doesn't say anything about it on their menu.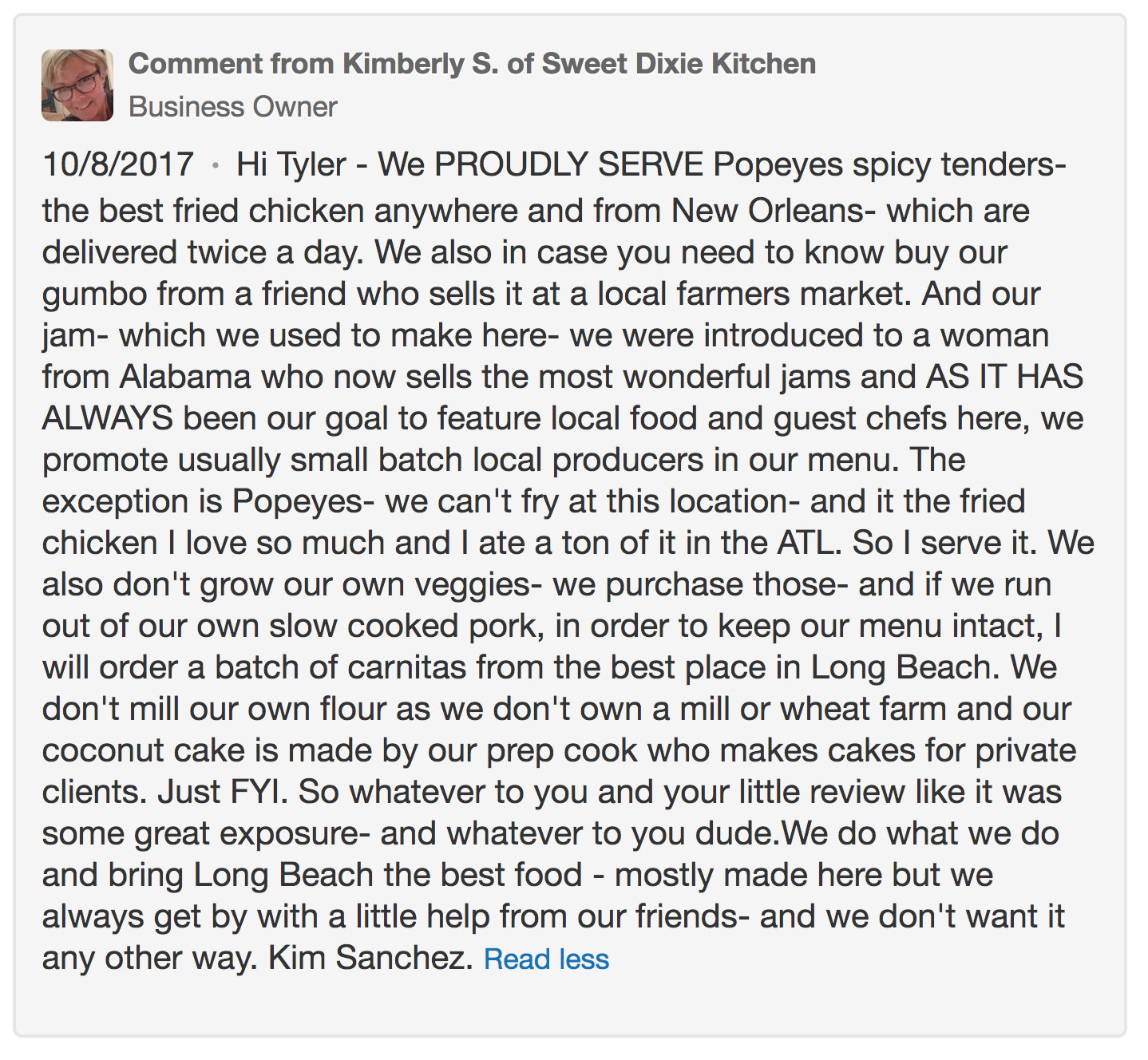 The Dish Is Still on the Menu!
The dish is still on the menu, and looks kind of tasty actually!  Picture was taken by Bookofelie.