Fraud is not going down anytime soon. In fact, fraud seems to be increasing year over year across all regions and most fraud types.
CIFAS just released their Fraud Report for 2017 which you can find here – CIFAS Fraud 2017 Report.
Fraud is up another 1.2%, over an already historic level of fraud reported fraud last year. Are the fraudsters winning the War on Fraud?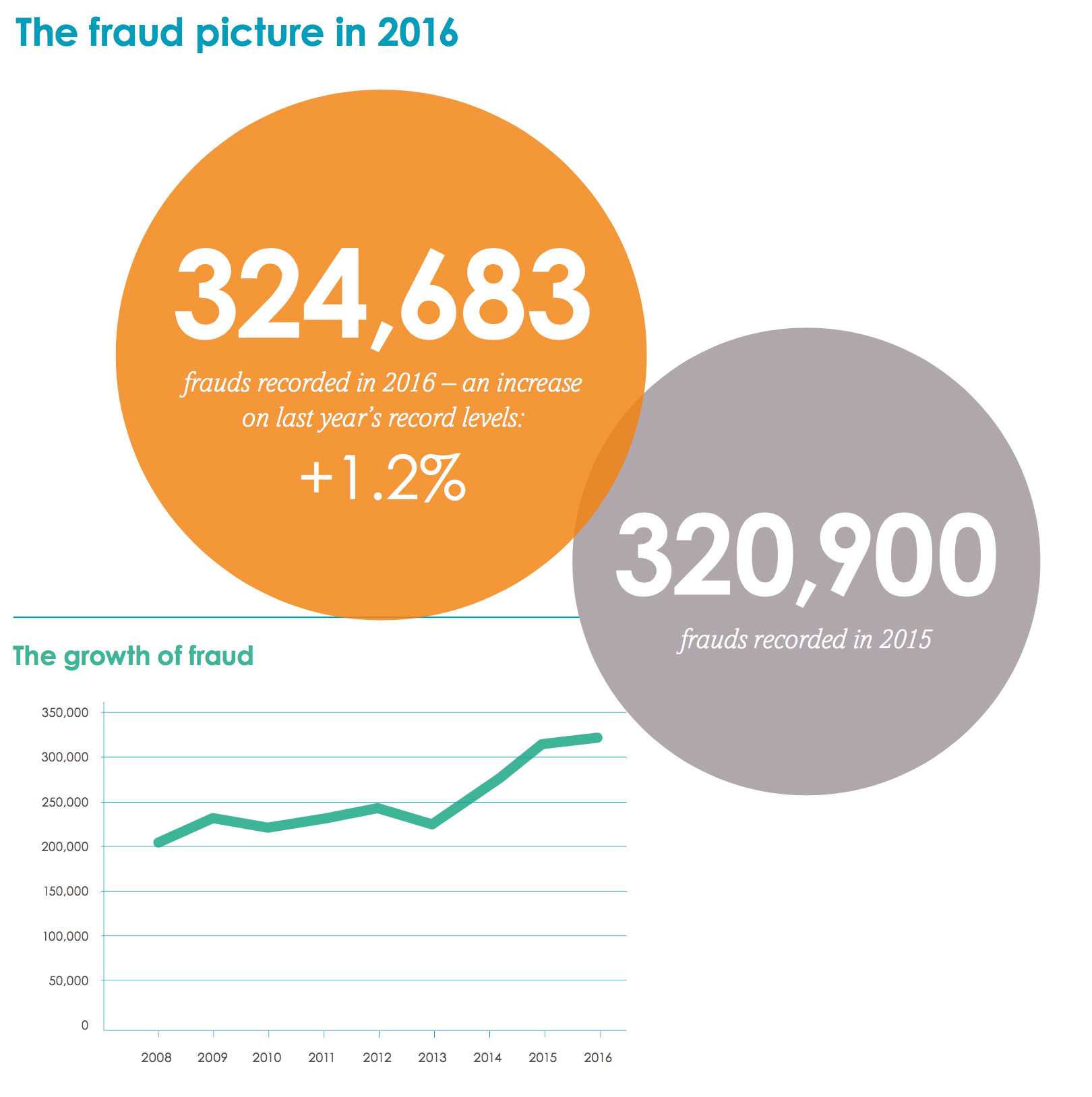 The CIFAS findings are significant and reliable because the data is compiled from over 350,000 fraud reports originating from hundreds of banks.  CIFAS collects data into two big data sets – The National Fraud Database and an Internal Fraud Database which is the worlds only dedicated internal fraud database of its kind.
66% of Fraud is now Online
Most fraud is originating over the internet in the UK and it remains the fastest growing segment. Interestingly 88% of identity theft cases are originating online.
But not all fast rising frauds are occurring only. For "Facilities Fraud" which we call Account Takeover here in the US, fraudsters appear to use a more old fashioned route and use social engineering to con call center employees to giving them carte blanche to other people's accounts.
And it appears to be working as Facility Fraud increased another 45% in 2016.   The rise in account takeover appears to be fueling a rise in mules and mule accounts which are used to siphon out funds from legitimate customers accounts.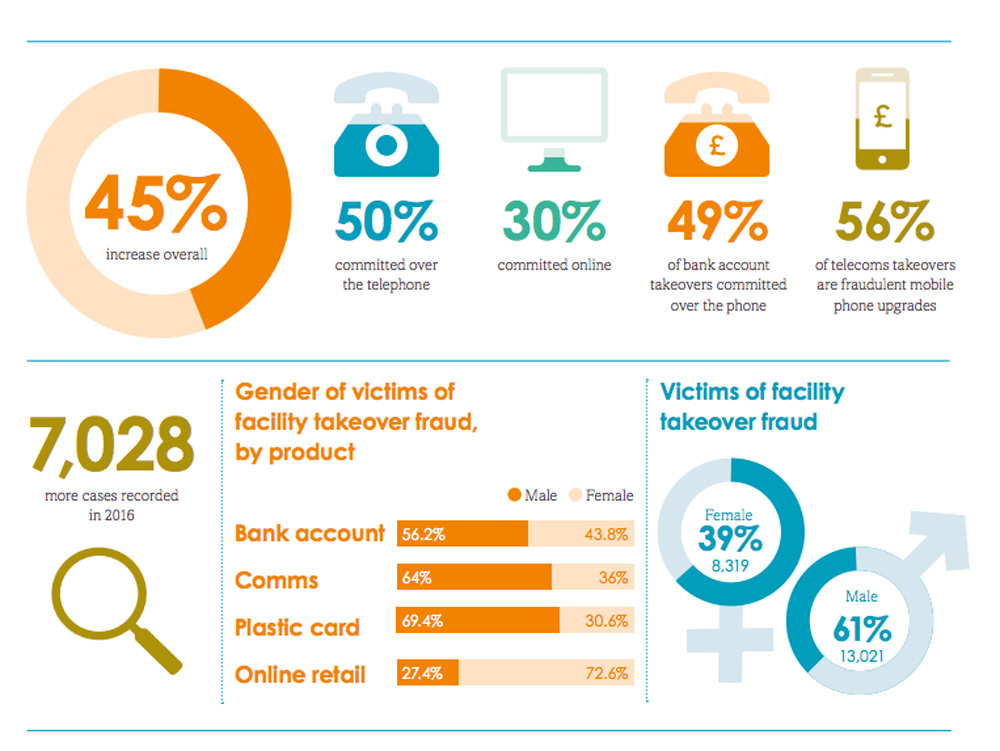 Asset Conversion Fraud is on the Rise
Asset conversion is not a very large fraud with less than 400 reports total.   Asset Conversion Fraud is the unlawful sale of an asset subject to a credit agreement – for example, a car bought on finance and sold on before it has been paid off.
Asset conversion fraud increased by close to 50% in the UK last year and it is a fraud to keep your eye on. We watch auto fraud carefully here in the US which has been steadily climbing for awhile.
Internal Fraud Is Decreasing
CIFAS is reporting lower levels of internal fraud this year.   With the exception of Employment Application Fraud, reported fraud was lower in every segment.
While this is good news, it's hard to tell if internal fraud is in fact decreasing or if the reports are decreasing.  CIFAS requires members to advise that they would be willing to prosecute before they can place an employee name on their negative file.
Discovery of internal fraud cases however might be helped thanks to better control and monitoring programs.
CIFAS reports that close to 50% of internal fraud cases in the UK are being proactively detected by internal control and audit functions.