Lexis has released their annual cost of fraud report and has found that overall fraud attempts doubled year-over-year and tripled since 2017. The rise in fraud is real and here to stay.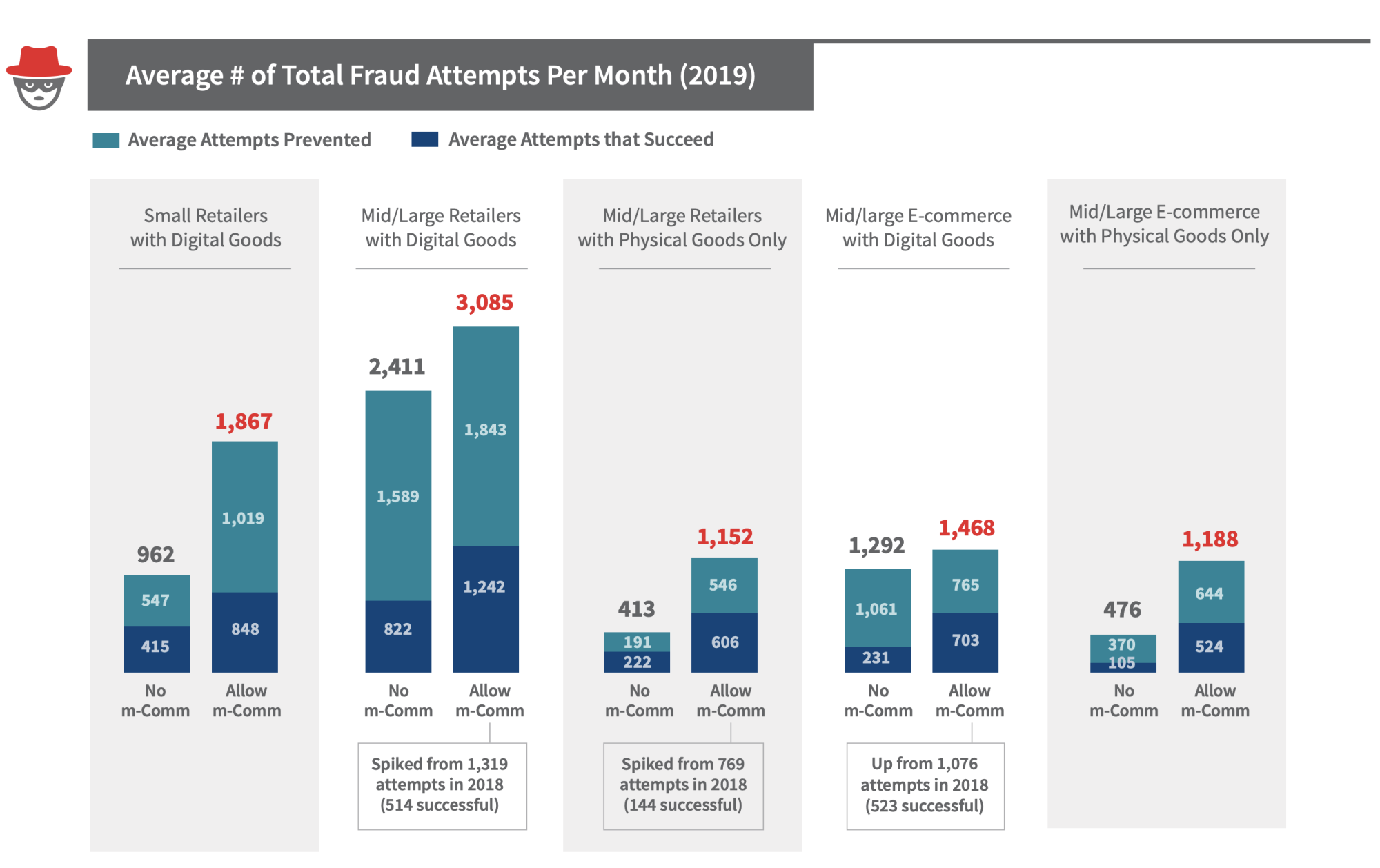 The largest increase in fraud is small retailers that sell digital goods. The massive increases in fraud are related to increased bot activity and retailers that are struggling to control the rise in synthetic identities.
The Cost to Control Fraud is Rising As Well
The cost of preventing all of that fraud is growing dramatically as well. The LexisNexis Fraud Multiplier℠, which measures the cost for each dollar of fraud loss, found merchants pay $3.13 per lost dollar on average, up from $2.94 last year, a 6.5 % increase.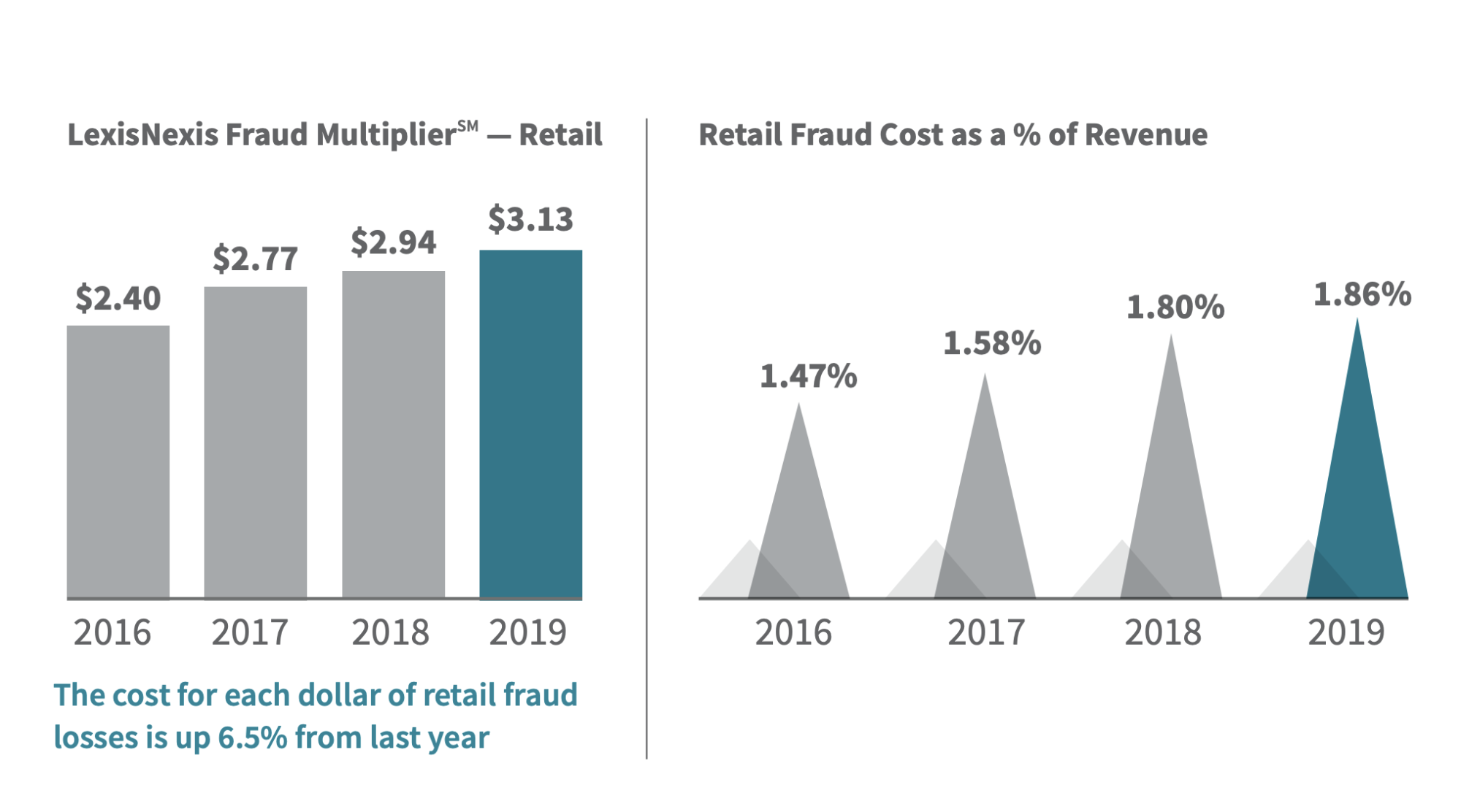 Key Findings in Fraud for 2019
The top findings in fraud according to Lexis for 2019 include:
That US Retail fraud has grown significantly in terms of attacks and cost
A number of trends with consumer demand and behavior are increasing fraud risks for retailers and e-commerce merchants- for example, consumers want access to mobile and that is far higher risk.
Identity verification, fraud detection and minimizing customer friction is getting harder as fraud increases
As fraud becomes more sophisticated, the importance of more sophisticated technologies is increasing each year.
Merchants that used layered controls experienced far better performance than merchants that do not.
There currently exists a perfect storm of increased cross-border, digital and mobile fraud and executives are under pressure to deliver prevention solutions that stem escalating fraud losses. To effectively fight fraud, it's crucial that all merchants understand that there is no one-size-fits-all solution. There's no doubt that those using a layered solution approach involving identity authentication, transaction verification, digital identity tools and behavioral biometrics are better prepared to fight fraud."

Kimberly Sutherland – Vice President Lexis Nexis
You can download a copy of 10th annual True Cost of Fraud℠ report for the retail sector here.