Open Banking is a trend that is changing the fraud detection landscape. When people refer to this term it refers to the use of Open APIs that enable third-party developers to build applications and services around the financial institution.
The concept of this type of thing was really popularized by Steve Jobs and Apple Computer.  When he created the iPhone he also created an Open API infrastructure so that any developer could build on the platform.  This spawned millions of apps that were programmed by non Apple employees.
With Open Banking API's the same type of thing is happening.  And fast growing companies like Yodlee and others, are building application interfaces that provide an array of services and options that link directly into borrowers bank accounts.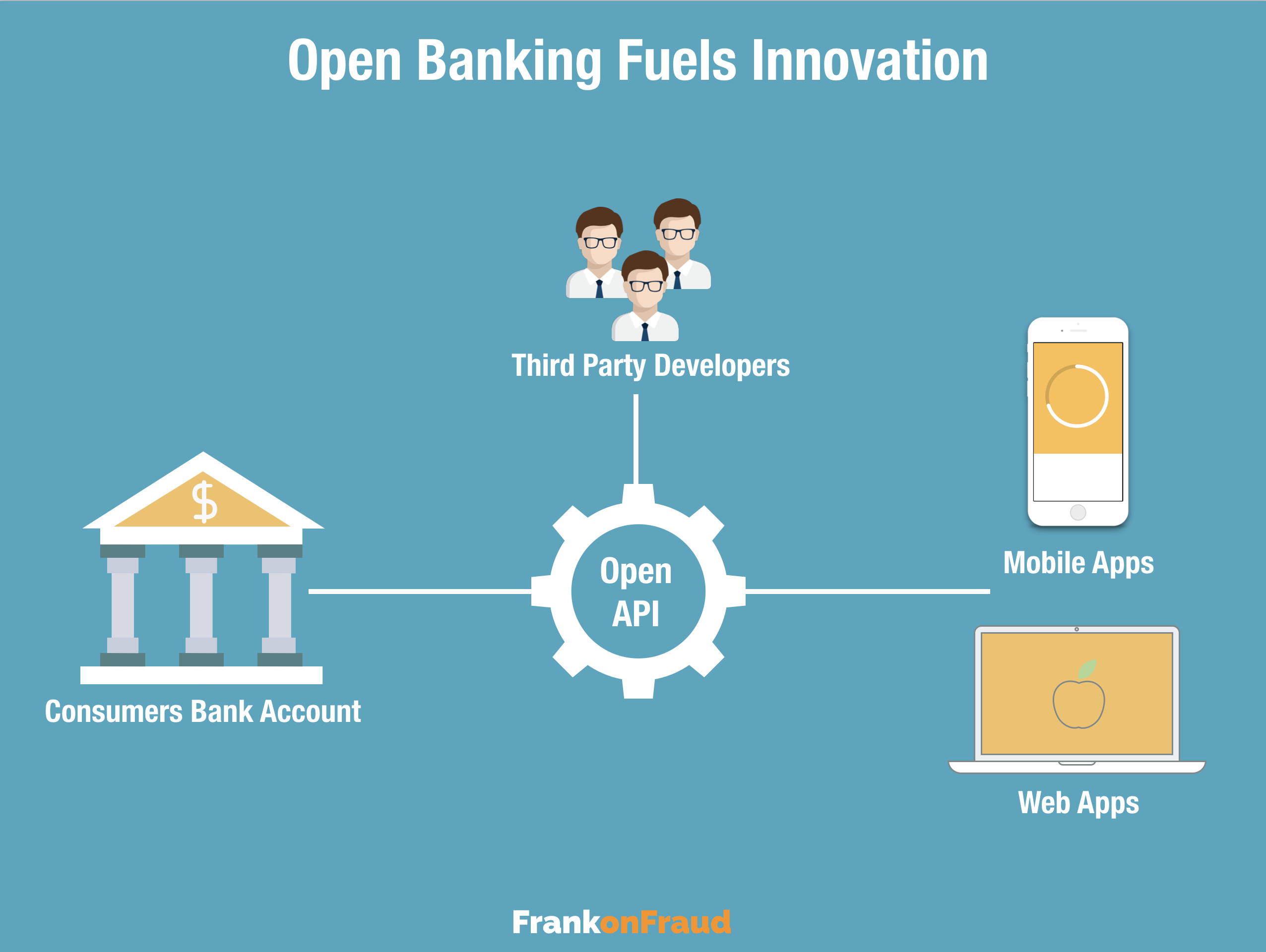 How Does These API's Help Lenders Avoid Fraud?
Today, when lenders are underwriting and approving loans, they will often require the consumer to fax, mail or email them copies of pay-stubs, bank statements, utility bills and a variety of other documents to verify they are telling the truth.  But faxing is really dumb.  Most people don't have faxes anymore, and besides faxed copies of anything look like garbage.
In this new and modern age however, lenders can leverage something far better  in the fight against fraud – the consumers iPhone.   Open Banking provides lenders the ability to have borrowers opt-into providing temporary and limited access to their banking account and transactions so they can pull the necessary verification information instantly.
This has set in motion a revolution in lending where all verifications will eventually be done without the need for ancient technology like faxing and snail mail.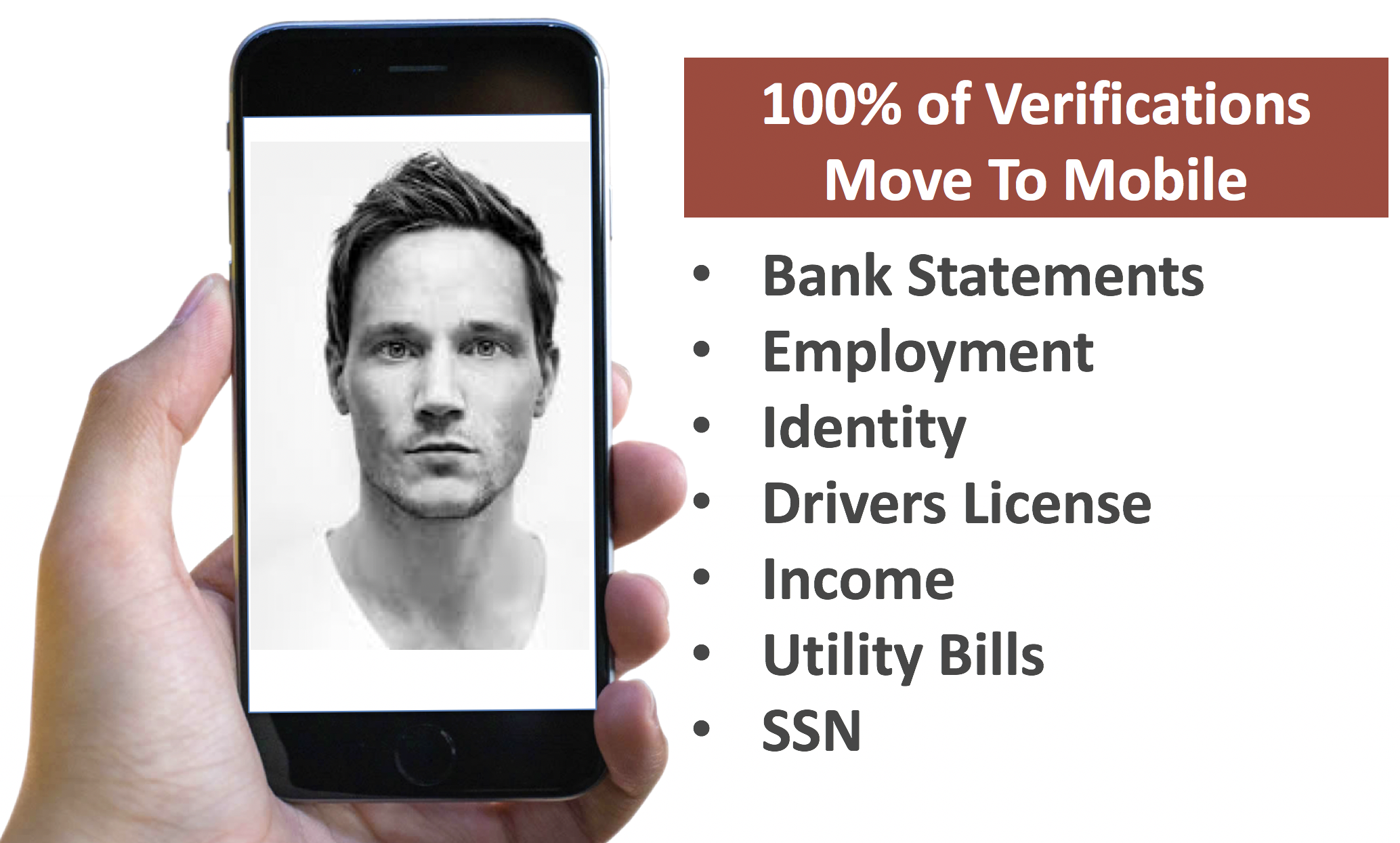 Leveraging This Method Of Verification Requires Borrower Consent
Open API services first require the borrower to consent to allowing the lender to access their account temporarily.  If you ever signed up for Venmo, you've probably seen the screen where they ask you to provide your online banking credentials.  This is how they all work.
If you want to see how this concept works in action for bank statement verification check out DecisionLogic and how their application works here – DecisionLogic.
It's pretty cool, So how are early adopter lenders using Open Banking to stop fraud?
Here are 4 ways that I have seen work remarkably in action.
#1 – Verify Identity By Matching To The Borrowers Bank Account
Bank account and identity verification is one of the primary ways this approach is helping lenders.
In the online application process, lenders can verify 2 pieces of identity information with the borrower:
Bank Account Ownership -That they have a bank account.
Bank Account Identity – That the bank account matches their name and information supplied on the application for the loan.
Bank Account Aged – That the bank account has a history
Keep in mind, verifying this information can be done in seconds and not days and is far simpler for the customer.
#2 – Spot Income Fraud By Verifying against Borrowers Direct Deposits
1 out of 5 borrowers misrepresent their stated incomes on applications.  That is why stated income has earned the term "Liar Loans". With so much income fraud lenders often want to verify a borrowers income and not take their word for it.
By verifying directly with the borrower's bank account, lenders can verify if the borrowers stated income closely matches their direct deposits that are made bi weekly.
In the example below, Frank McKenna's stated income of $4,000 a month, just doesn't seem to add up to what his bank statements are showing.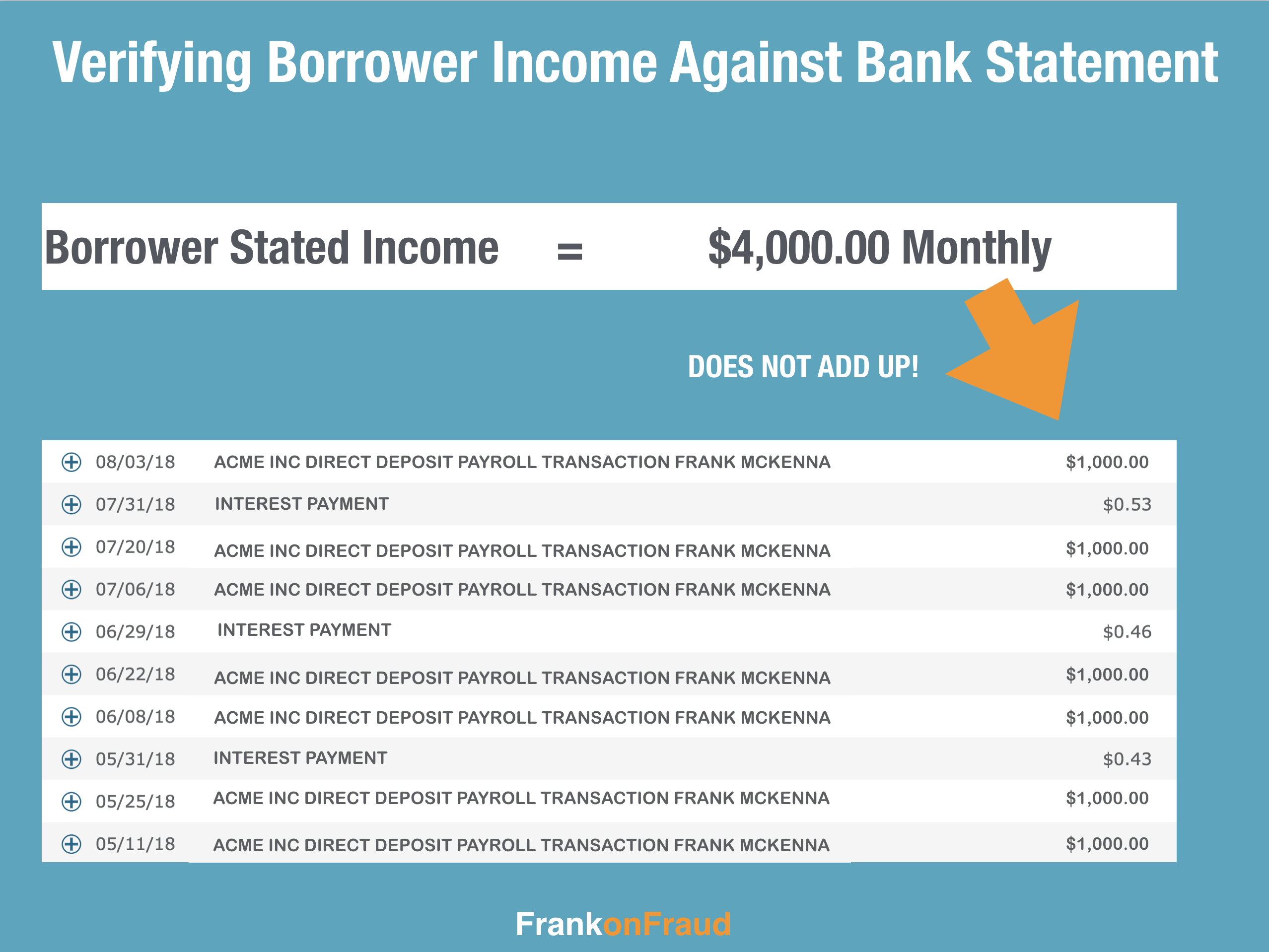 #3 – Identify Employment Fraud By Verifying the Employer Name Against Bank Deposits
Employment fraud can run as high as 20% or more of a lenders issue with borrower misrepresentation.  Borrowers that lie about their income, often lie about their employer as well to avoid detection.
With automated bank statements enabled through an Open Banking pull, the lender can verify that the employer in the direct deposit matches or is similar to the stated employer provided on the application.
#4 – Verify Assets and Affordability By Looking At Borrowers Savings or Wealth Deposits
Asset misrepresentation is a one of the largest fraud issues that mortgage lenders face on a daily basis.
With Open API companies like FormFree however, that can be a thing of the past.  FormFree goes beyond what Yodlee offers to verify borrowers stated assets directly with all of their accounts.  They established a relationship with FannieMae to give lenders relief from Reps and Warrants if you use their service to automatically access directly to the borrowers bank accounts to validate assets.
Reducing asset fraud is another great way to leverage open banking to reduce fraud.
Thanks for reading. I enjoy exploring new areas of fraud verifications such as these technologies offer.