From the outside, Dan Bilzerian, the self-proclaimed "King of Instagram", would appear to have it all. But if you dig a bit deeper, the emperor may have no clothes.
Bilzerian, who started the cannabis company – Ignite – is under fire for his lavish spending while his company applied for and received a $1.2 million forgivable PPP loan to keep employees on the payroll.
Many suspect that Bilzerian's opulent lifestyle is a fraud and that his entire empire is about to implode and send him into spiral of legal and criminal actions.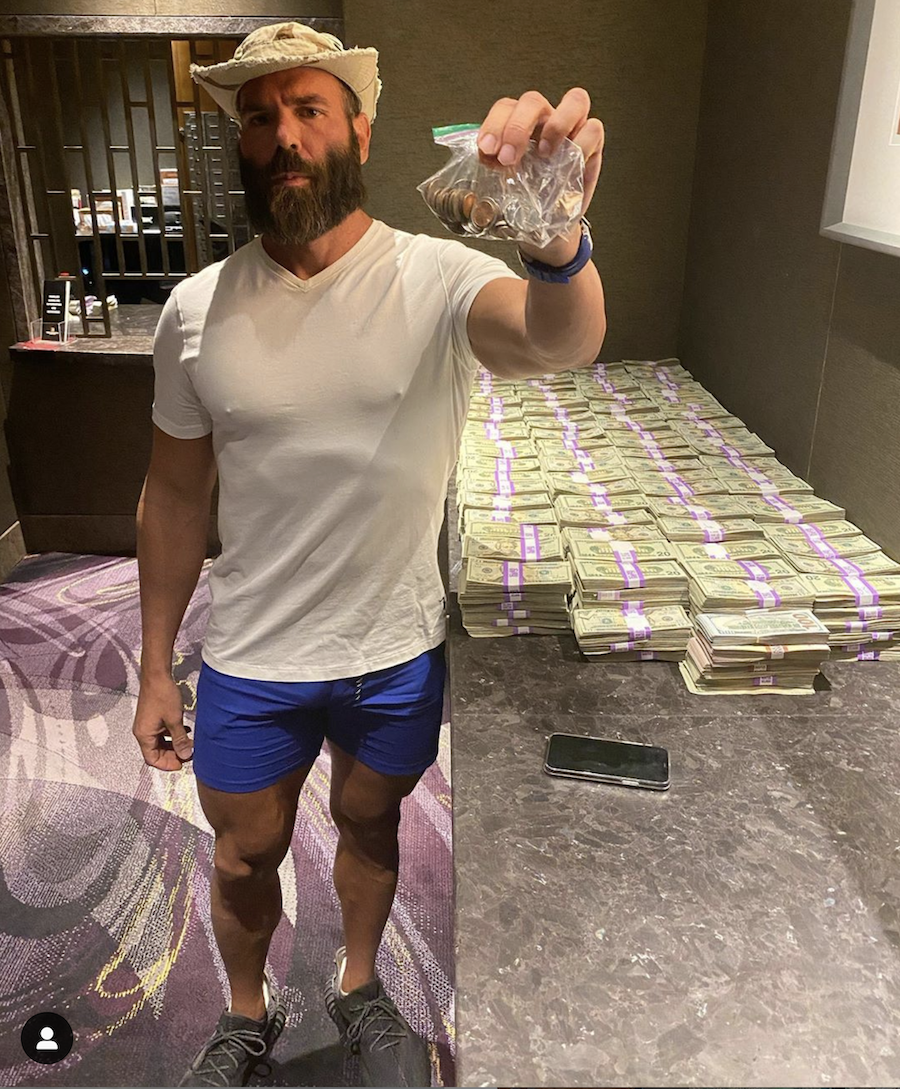 Bilzerian's purchases and spending habits after the PPP loans were granted may be investigated because while he applied for stimulus funds from the government he was renting a mansion for $2.4 million in rent a year and spending excessively.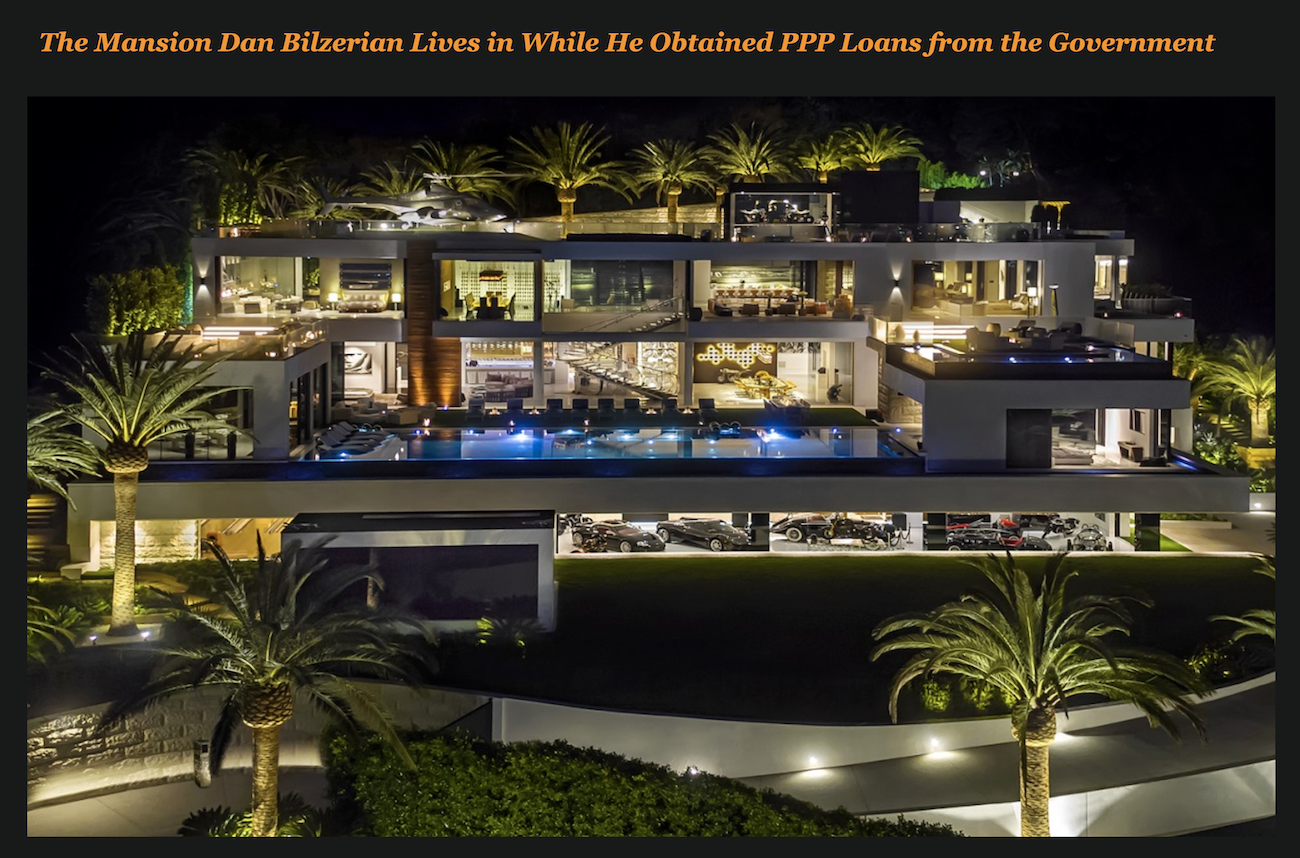 It's unclear if the PPP funds may have been used or not to pay the salaries of young models that Bilzerian makes sure to surround him 24/7 for any photo opportunity he can.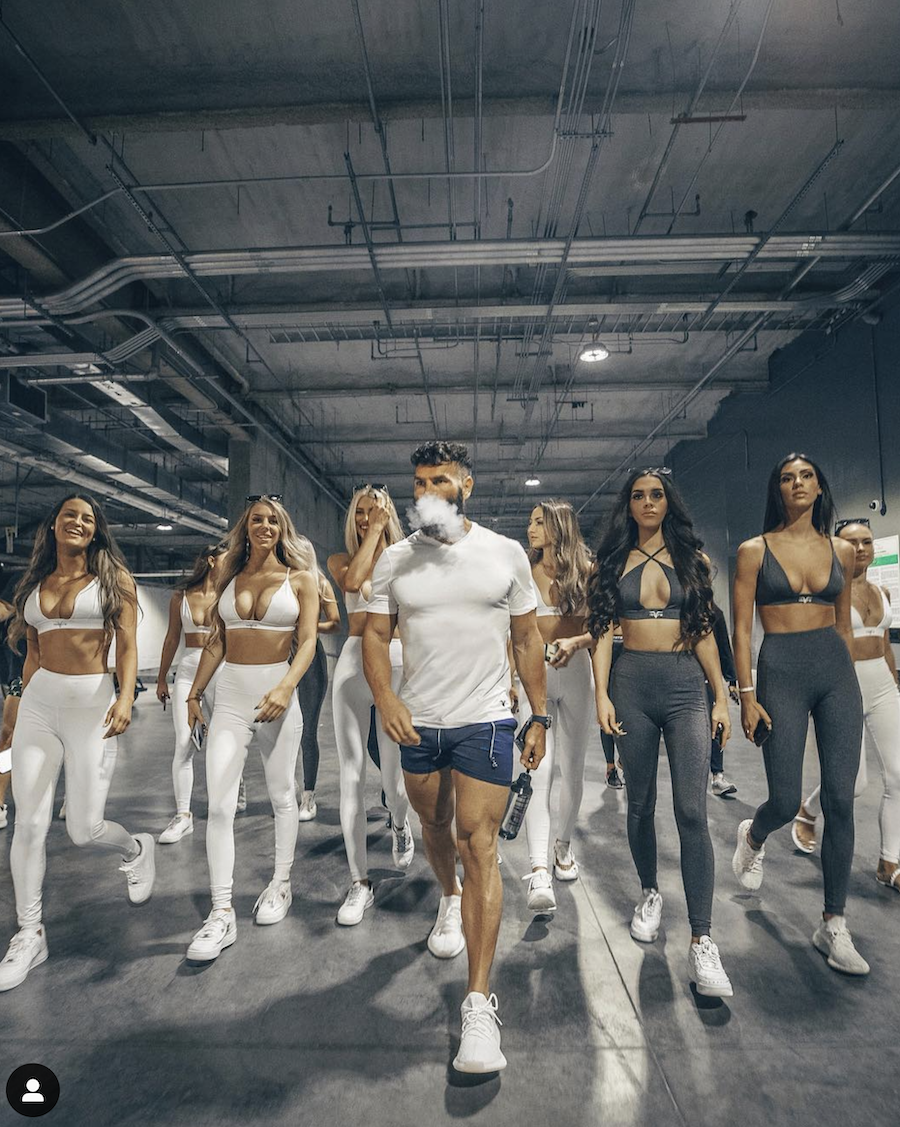 His Father Is A Notorious Fraudster
The controversy surrounding Bilzerian comes from where he obtained his wealth. He claims to have made $50 million playing Poker in a single year but many believe his entire wealth was accumulated from a trust fund that he inherited.
His father is notorious fraudster Paul Bilzerian, who is alleged to have stolen $66 million from investors and then hidden the funds. Many believe that Dan Bilzerian was given many of those funds which he currently uses to fund his opulent playboy lifestyle.
He Took Out A PPP Loan While Living In This $65 Million Bel Aire Mansion
Bilzerian took out the $1.2 Million PPP loan while he was living in one of the most expensive mansions in Bel Aire. Kevin O'Leary interviewed Bilzerian and gave viewers a glimpse into his opulent lifestyle.
Apparently his company applied for and received 3 separate PPP loans which you can find here – Ignite International LTD.
They applied for forgiveness on all 3 loans and subsequently took out another loan for $5 million on the company.
The company is reported to have less than $3 million in the bank currently and is headed for trouble. Bilzerian is on the rocks too as he has been forced out of the $200,000 a month mansion that he was renting.
He Uses His Company As A Personal PiggyBank
In a Lawsuit filed against Bilzerian, accountants for his company flagged $843,014.06 in company expenses that appeared to be "personal in nature." These included payments for charges racked up on one of Dan Bilzerian's credit cards: a half-million dollar yacht rental; a six-figure, two-night trip to London; a $65,000 "Four Elements Guns & Star Wars Set"; a $50,000 bed fame, a $75,000 paint-ball field, an $88,000 vault, "to name a few."
The company which makes about $9 million a year in sales, just reported a loss of $50 million last year much of which was caused by Belzerian's excessive spending on cars, travel, his mansion, parties, toys and guns.
In this video, an accountant exposes many of the questionable accounting irregularities into Dan's use of the company proceeds to fund his lavish lifestyle.
Something tells me Bilzerian may be in for a rough 2020.
His Father, The Convicted Fraudster Is Reportedly Running Ignite Behind the Scenes
In a recent report from another news organization, anonymous sources say Paul Bilzerian, the father of Dan Bilzerian, is reportedly managing the company behind the scenes.
His shadowy role behind the scenes raises questions of legality since convicted felons are not allowed to participate with publically funded companies.
The involvement of his father cast even more doubt into the viability of the company and whether or not some massive fraud is in place at the company.