Truth is sometimes stranger than fiction.
Just months after raising over $123 million from investors, high flying fraud startup NS8, announced massive layoffs and that they are being investigated for fraud by the SEC.
Their CEO and Founder – Adam Rogus – left the company last week and questions are circling about what exactly happened.
The company which boast 2,300 customers across 50 countries was valued at over $400 million when the massive funding round was completed 3 months ago.
At the time, the company was able to raise the funds, claiming a 200% jump in revenues in 2019 and significant new demand for their services due to the Pandemic which pushed online commerce up.
It is still unclear why the company is being investigated for fraud, particularly since they are a private company. The SEC can and does investigate private companies that are seeking money from investors so one would have to conclude there may be some allegations of fraud against investors.
Even stranger yet, Rogus claims that SEC investigations were occurring in November 2019 – months before investors injected over $100 million in new capital.
Smoke And Mirrors? A Relative NewComer Valued at $400 Million?
Back in June, I spoke to several fraud experts in the industry when I read the news of their valuation – $400 million dollars. How could a relatively new and unknown company be valued at so much?
Others shared my disbelief on the sky-high valuation where there was seemingly so little known about the company. And considering NS8 was competing in the ultra-crowded online merchant fraud environment made it even more surprising.
Some Never Fully Understood the Business
Some users took to Twitter to express that they were not surprised at the development, indicating that after interacting with the company they never really understood how their product worked.
Ben Parr put it best with this tweet.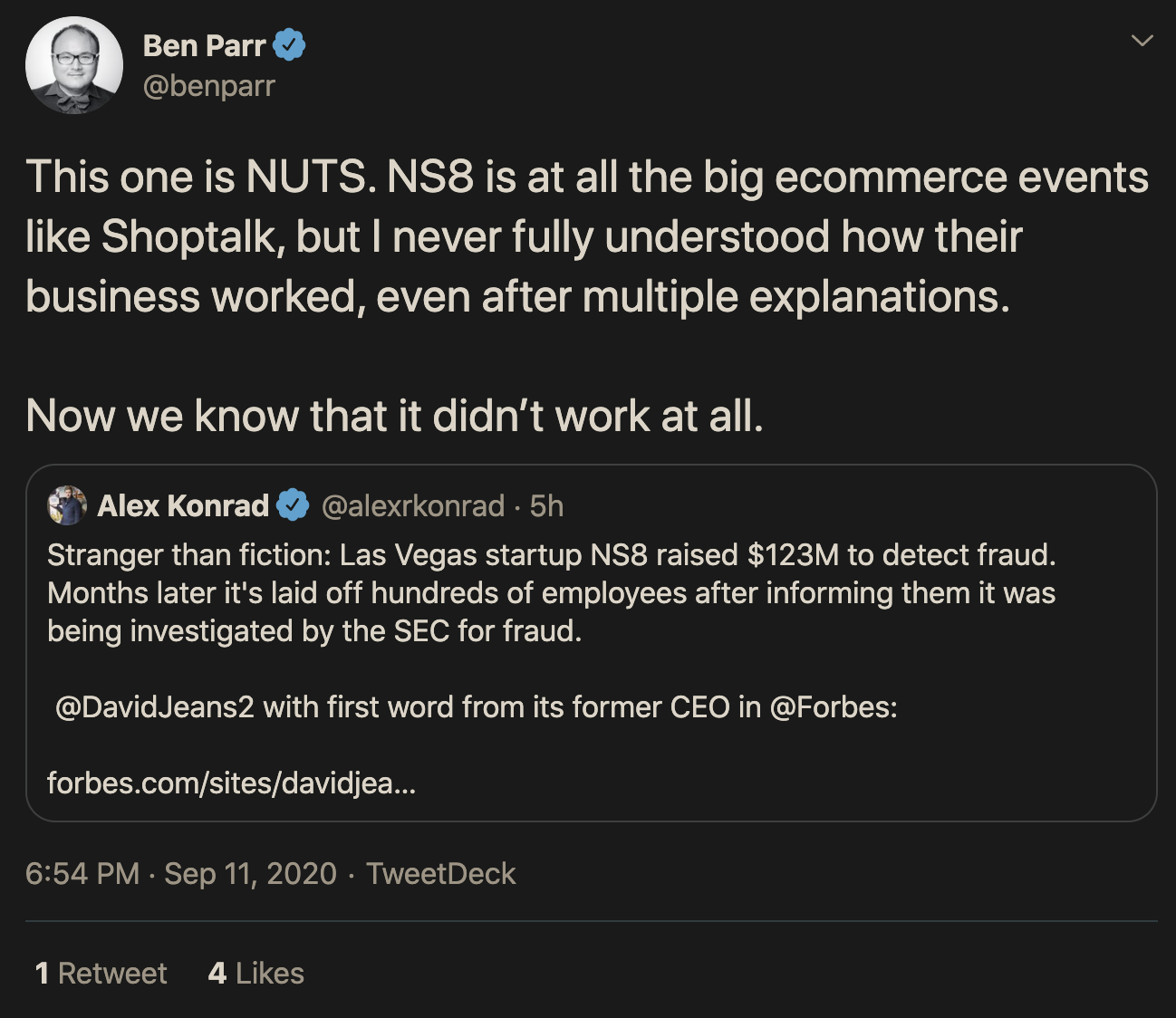 Employees Were Notified By Zoom and Email They Were Being Laid Off
Employees of the company were in shock when they received letters notifying them that they were to be terminated the following day.
The letter was published on Twitter and cites a company wide reduction necessitated by sudden and unforeseeable circumstances.
During a Zoom Call shocked employees learned that the "finances of the company were not what they seemed", indicating that there may have been some significant discrepancies in accounting.
Before this week, the company claimed to have over 200 employees and people close to the matter claim that several hundred employees were impacted by the layoffs.
It's unclear how many employees might be left but the size of the layoffs indicate a skeleton crew may be all that is keeping the company operational.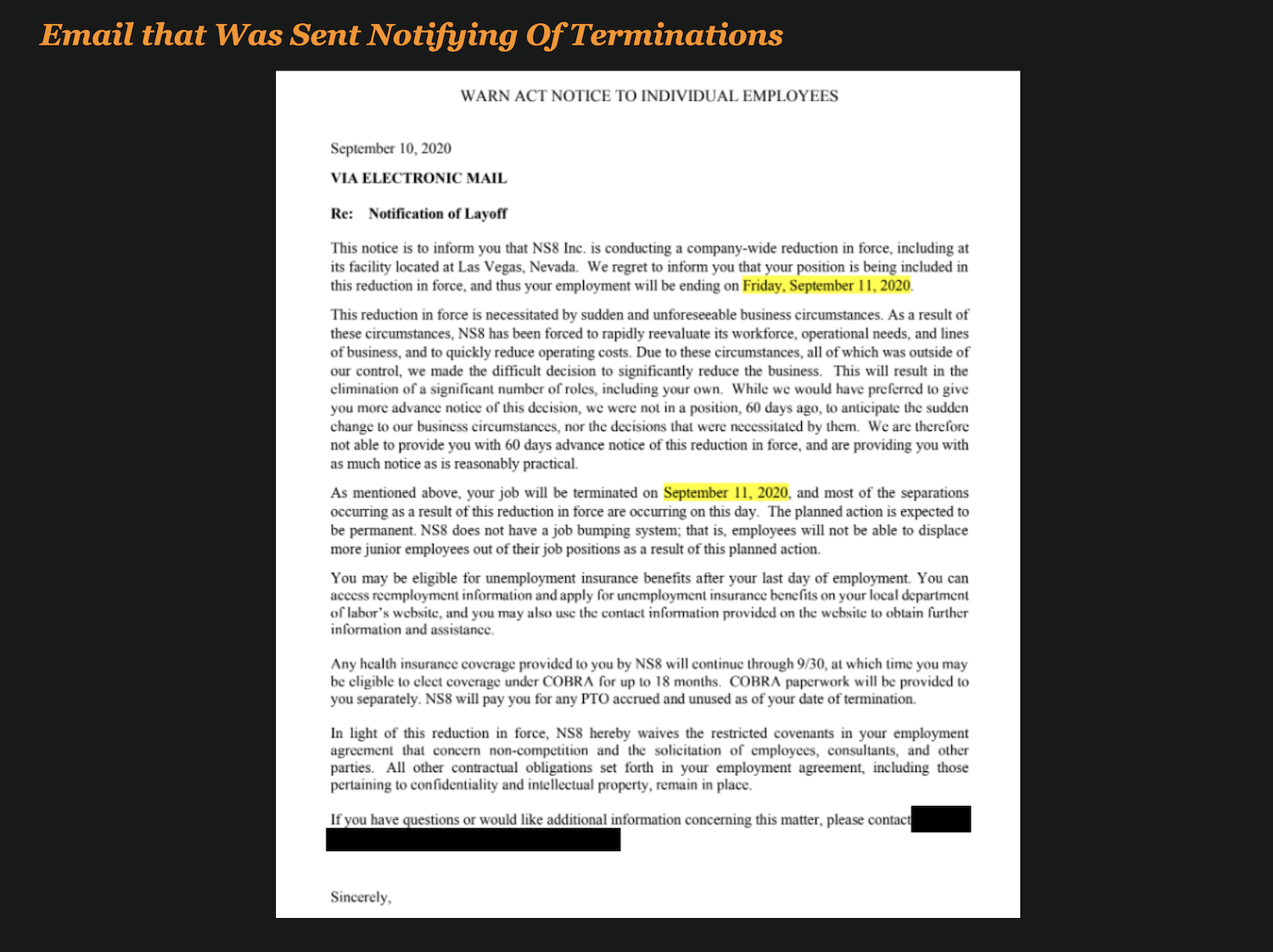 Current Investors Are Shocked and Still Gathering Facts
Investors such as Lightspeed, which poured hundreds of millions into the company have been caught flat footed and are equally as shocked as employees of the company.
David Jeans, a tech reporter for Forbes, reported that the investors are still gathering facts of the investigation.
CEO Claims He Did Not Walk Away With Companies Money
In a statement to Forbes, the embattled CEO Adam Rogas alleges that the board of the company are using "an SEC investigation" to paint him in a bad light.
Interestingly enough, he also claims that he did not "walk away with the companies money", which may be a clue of what details will be revealed later.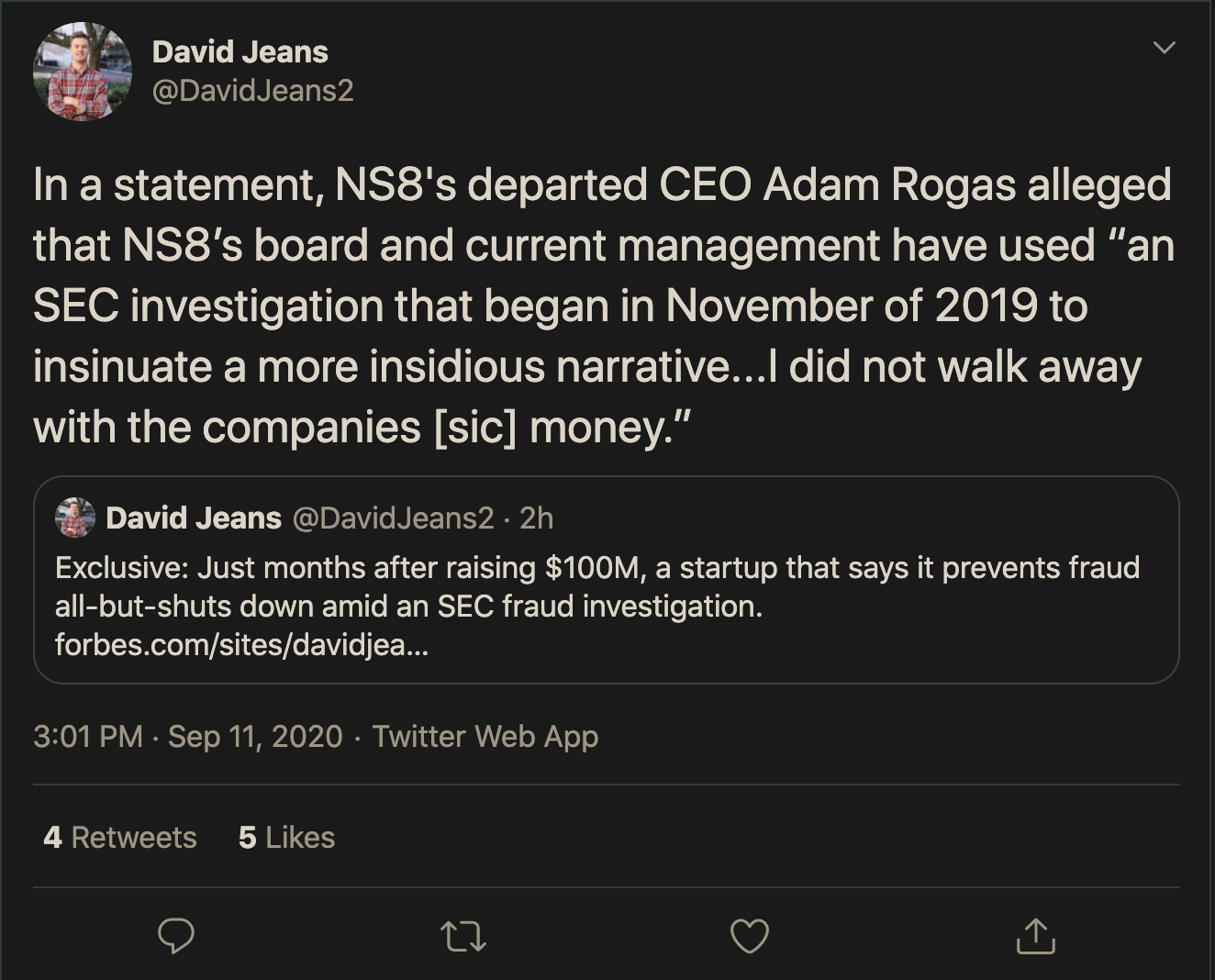 Rogus informed Forbes, that the company was growing quickly, but burning cash at a tremendous rate. The company was burning $4 to $6 million in capital a month as they attempted to grow worldwide.
This is a sharp contrast to what Rogus claimed months earlier when he advised a Crunchbase reporter that the company was "refreshingly profitable".
It's hard to believe a company could go from being profitable, to burning $4 to $6 million in cash unless something went terribly askew.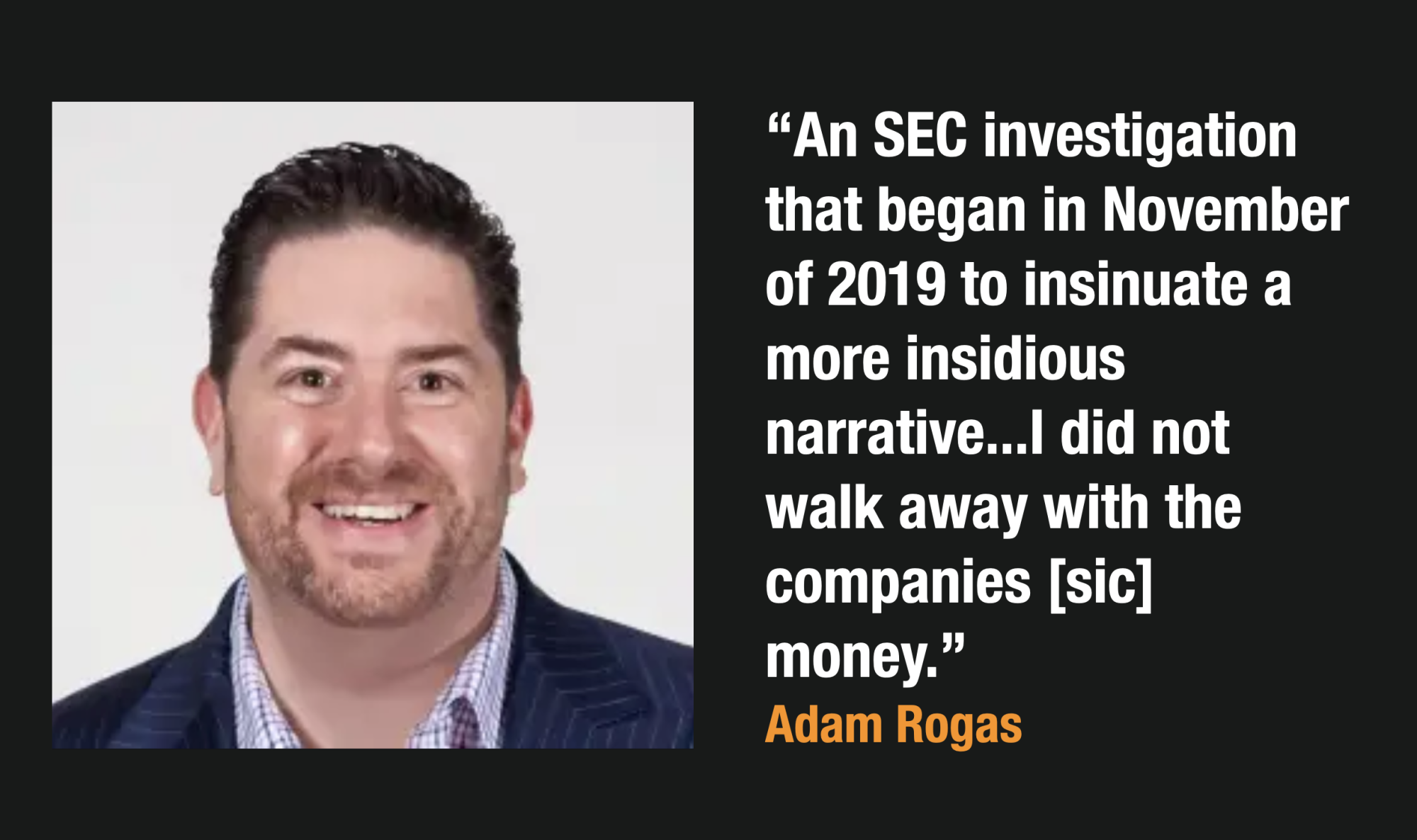 Karisse Hendrix's Recommendation
Karisse a well-known fraud expert and fraud podcaster knows the online merchant world well.
She had advice for her large Linkedin following and investors that are seeking to invest in new fraud companies. Her advice? Seek out industry experts and do your due diligence. With so much investment pouring into the hot fraud and cybersecurity companies, it is more important than ever to really do your homework on their products, culture and background.
Sage advice from the expert in this field.
Will This Company Survive?
The big losers are the employees and investors here. Lots of good people have lost their jobs, and probably lots of people will lose money if things do not turn around.
Will this company survive? It's hard to say. Without a strong product line it or solid leadership it might be hard to salvage and bounce back from an SEC investigation.
I guess time will tell.