They say car dealerships are the best bosses in the world. Why? Because they are always giving their customers huge raises even without the customers asking for them.
And no one in Kansas was better at doing just that sort of friendly service than Lawrence Kia in Kansas.
A new article by Chad Lawhorn of the Lawrence Journal-World, alleges that the dealership may have engaged in widespread income manipulation on the applications they submitted to lenders.
The dealership, in turn, blames one rogue employee – Mark Kavanaugh, and says there is no evidence they manipulated incomes systematically.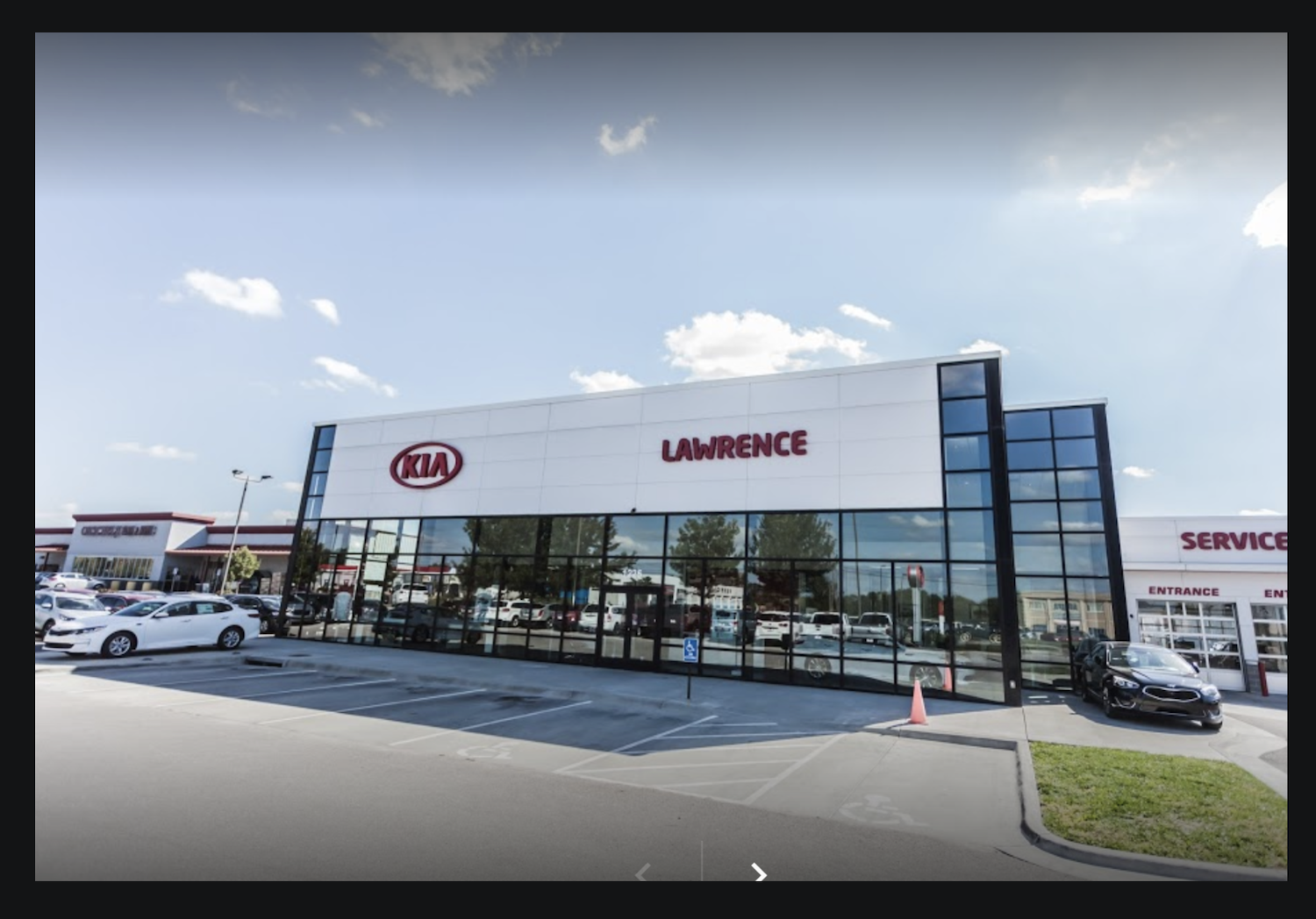 Wells Fargo First Identified the Scheme
Sasha Jefferson, who lives in Pittsburgh made the 880-mile trek to Lawrence Kansas to purchase what she thought was a fantastic deal on a used BMW. She ended up financing the car with Wells Fargo after obtaining financing with the dealership – Lawrence Kia.
The purchase of that car turned into a nightmare for Sasha Jefferson and she as well as the dealership became involved in a whodunnit investigation.
After falling behind payments, her car was repossessed and that kicked off an investigation at Wells Fargo. Wells Fargo determined that the stated income on her application for financing was inflated by $1,200.
Wells Fargo could not determine who inflated her income, but based on an investigation by the newspaper, it became obvious the dealership may have been engaging in widespread income fabrication for a long time.
The dealership pushed blame to what they say was a disgruntled former employee -Mark Kavanaugh, but Sasha Jefferson is not so sure and has reason to believe it was widespread income manipulation at the dealership.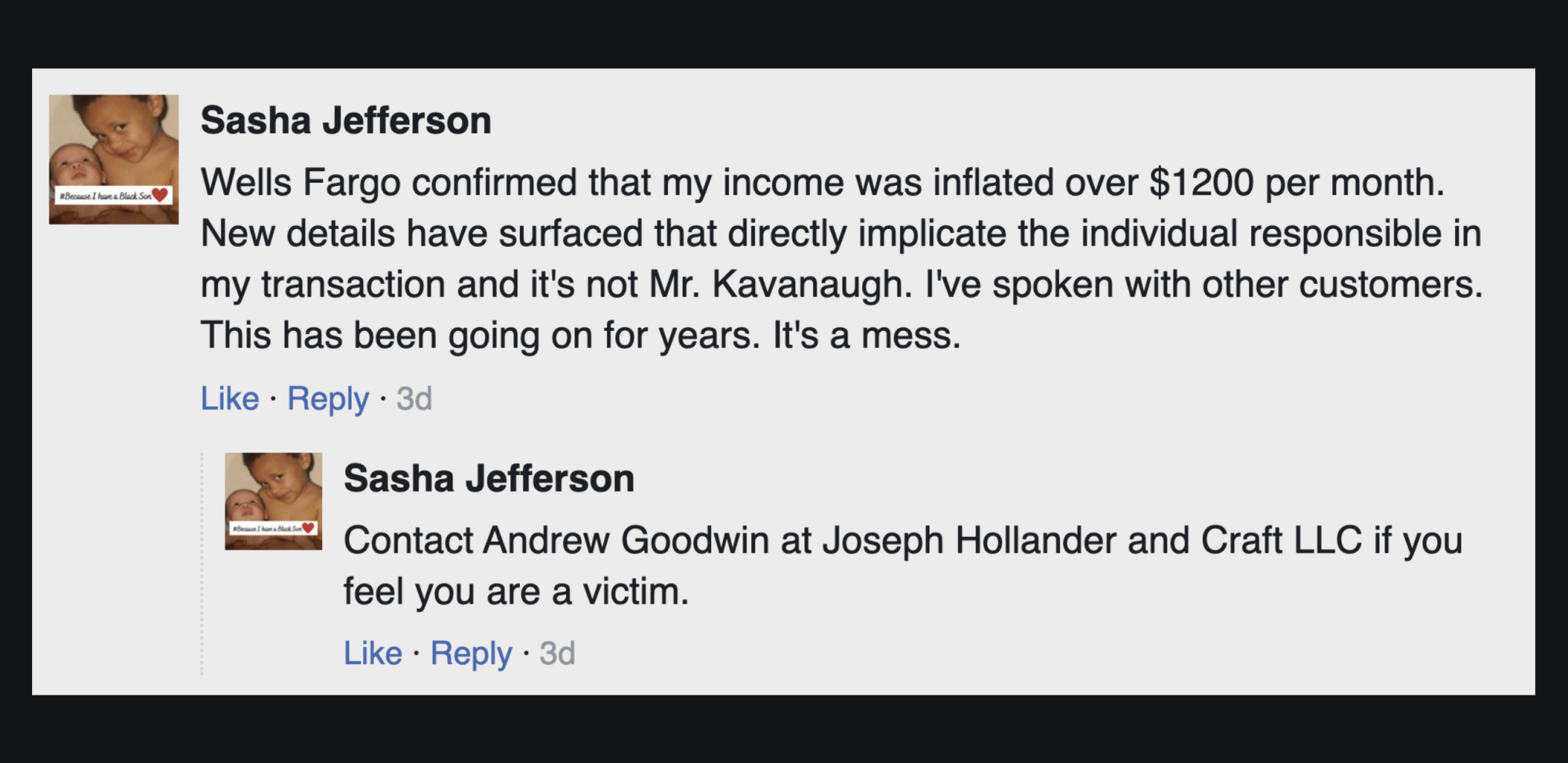 Documents Reveal Potentially Widespread Income Inflation
And Sasha Jefferson's intuition might be right. The Lawrence Journal-World investigated the case, talking to former employees of the dealership.
Those employees allege the income inflation was in fact systematic, and one indicated that they had paperwork that proves approximately 200 customers who had their incomes inflated during 2019.
Paperwork, in part, was turned over to the newspaper to prove it. There were two sets of financial documents that were analyzed.
One was a printout from a customer management system that all Lawrence Kia salespeople have access to. It is the database where they enter basic information about the potential customers they are dealing with, including information such as names, addresses, and self-reported monthly income amounts.
The second financial document was the actual Lawrence Kia credit application, which is the document the dealership uses to provide financial information to potential lenders.
The Lawrence Journal-World investigated those documents and found many examples of income inflation ranging from 25% to 80%
An example of some of the inflated incomes discovered included:
A City of Lawrence maintenance technician had his income inflated by $1,000 per month, or 24%.
A supermarket clerk had his income inflated by $2,150 per month, or 78%;
A call center employee had his income inflated by $3,000 per month, or 57%
A hair stylist had her income inflated by $2,949 per month, or 48%.
The list apparently goes on, with over 200 separate loan applications with evidence of income inflation.
The Dealership Maintains It's An Isolated Incident
For their part, the dealership continues to maintain that the case of Sasha Jefferson is an isolated incident, despite the evidence against it.
The General Manager of the dealership confirmed that the dealership had identified some "errors" on the part of at least one dealership employee. Chin Rajapaksha, though, said the dealership's investigation has not found evidence that the income discrepancies number in the hundreds. However, he also acknowledged that parts of the investigation are unfinished, such as whether a separate, former employee also was involved with inflating loan values.
"It is an ongoing investigation, and we obviously have notified the appropriate authorities to rectify it and resolve it and make our customers happy," Rajapaksha said. "End of the day, we stand behind our customers. If there is any kind of issue with our customers, we are going to take care of them."