Michael Cooper from Florida was sentenced to 10 years in prison for faking over $9 million in fraudulent credit card chargebacks.
He perpetrated this scheme from 2012 to 2016 and obtained chargebacks from over 96 different businesses over that time.  He operated a pretty sophisticated operation to that took advantage of card issuers liberal chargeback policies which provide customers a way of getting their money back when they have a dispute with a merchant.
The Friendly Fraud Chargeback Scheme
Michael Cooper owned and operated several different entities for the sole purpose of defrauding credit card customers, credit card companies, and various Internet service companies by obtaining refunds of money paid by credit card customers to these Internet service companies.
Between 2012 and 2016, he set up and operated 3 companies -Homeland Arbitration LLC, Smith Associates, P.A., and Cohen Associates, LLP.  They targeted Internet service companies that offered to assist individuals in setting up or managing an Internet presence for their small business.
Cooper and his employees located former clients of these companies and misrepresented that they worked at a law firm, provided legal services, and conducted "arbitration" to recover money credit card customers previously paid to the Internet service companies.
The employees that worked for Michael Cooper at 3 of his fraudulent companies.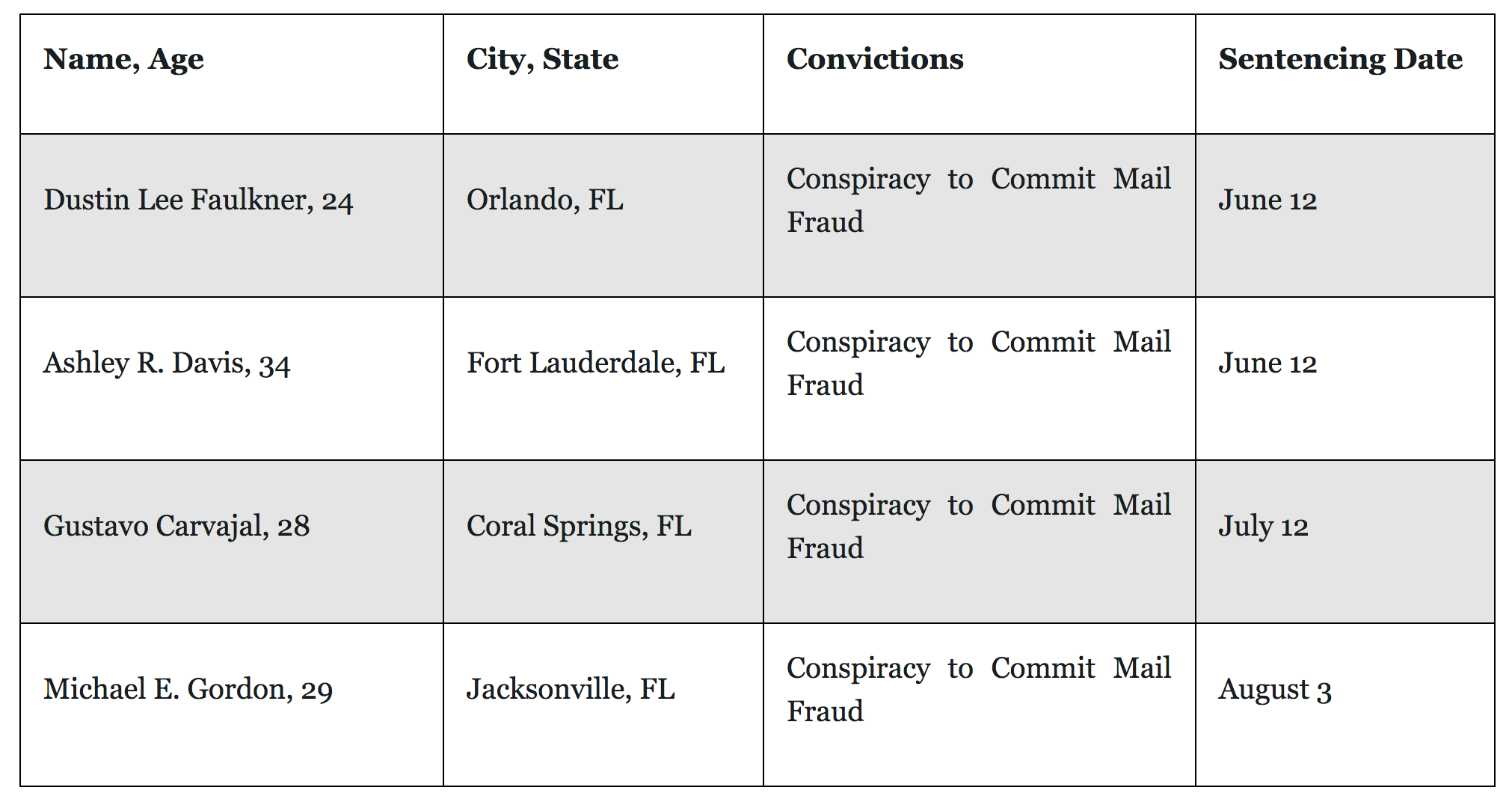 Unbeknownst to these credit card customers, Cooper and his employees then impersonated these individuals in phone calls and written communications with the individual's credit card companies, and fabricated contracts and other documents to obtain refunds on their behalf.
Cooper charged his clients 40 percent of any amount recovered on their behalf. In total, Cooper and his employees obtained more than $9 million in fraudulent refunds from at least 76 different businesses.
The RipOff Report Had Them On Their Radar For Years
A closer examination of Homeland Arbitration LLC  reveals that Michael Cooper was a known scammer by consumers for years.
The RipOff Report has quite a few consumer complaints spanning many years.  He was running what was called a Recovery Room Scam.  Here is one complaint that was registered that provides a glimpse into what he was doing.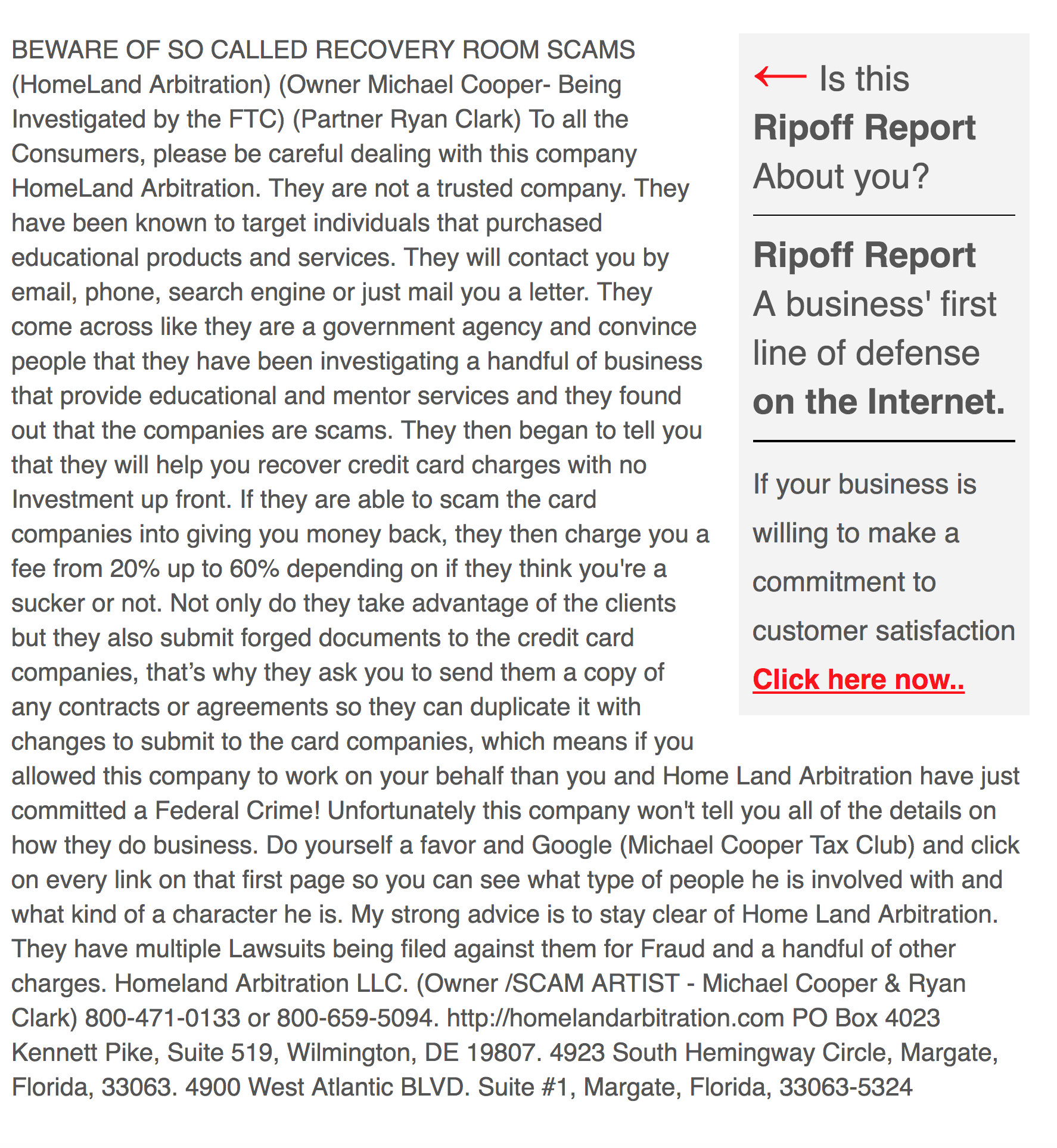 Friendly Fraud Cost Banks $7 Billion a Year
According to studies posted in Nilson, friendly fraud cost internet sites about $7 billion per year.
And the problem is only getting worse.  Experts predict that friendly fraud will grow to $31 billion in the next 3 years.
Well, it doesn't sound that friendly to me.